The Kentucky Department of Agriculture (KDA) has set a deadline of July 1, 2018, for operators to register aerial recreational devices. The program defines aerial recreational devices as: "Devices that provide for a unit of human activity, including but not limited to devices to simulate rock climbing, beams, bridges, cable traverses, climbing walls, nets, platforms, ropes, swings, towers, zip lines, or jump systems that are installed on or in trees, poles, portable structures, buildings, or that are part of a self-supporting structure."
Failure to register devices by the July 1 deadline may result in stoppage of operation.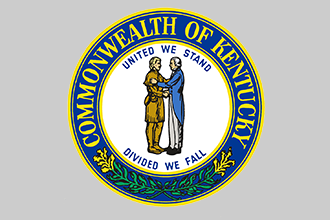 The mandate stems from legislation passed by the Kentucky General Assembly in 2016 directing the KDA to regulate aerial recreational devices. The legislation requires operators to be licensed by the state of Kentucky and submit an annual application for licensure renewal.
Additionally, it requires written programs for operations, maintenance, inspection, training, and risk, in addition to other reporting and training requirements. The program was developed with current industry standards in mind, and many requirements mirror those of the current industry practices.
State Rep. Jeffrey Donohue, the original sponsor of the legislation, said, "The industry has started to self-regulate, but it welcomes this to have guidelines for the whole state of Kentucky." The bill was co-sponsored alongside State Rep. Tom Riner.
Operators can learn more here: http://www.kyagr.com/consumer/aerial-recreational-devices.html