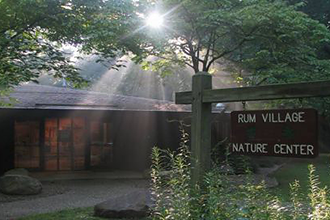 Construction is underway at Rum Village Park in South Bend, Ind. for a new aerial adventure course. The course, built by South Carolina's Edge Adventures, will feature 60 separate platforms and challenging ways to get from one platform to the next. The course is scheduled to open in spring 2016.
Edge's Steve Doniger said, "The course will have five separate trails and each will have 10 to 12 obstacles. There might be a rope ladder to traverse, might be a zip line that you can go on, there's all kinds of different climbing elements, cargo nets."

South Bend parks director Phil St. Clair believes that the cost will run in the area of $500,000. The builder has made a 5-year ground lease arrangement with the city and the parks department in return for a 1% share of gross revenues.
The aerial course will be the first of its kind built in northern Indiana and the only one in the state constructed exclusively amongst trees. South Bend hopes to lure thrill seekers with the combination of the new park and its East Race white water rafting attraction.
"It's a great feeling up there. You're absolutely safe, absolutely secure but you're going across these bridges or ladder bridges or zip lines you know, you feel like you're part of something really, really cool," said Doniger. "It's a really cool adventure right there in the middle of the city."