Speedrunner Kanhook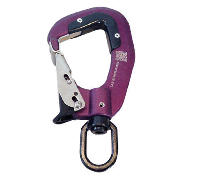 Kanopeo has re-designed its Speedrunner Kanhook to feature a self-closing gap mechanism and a newly designed hardened steel wear protector. Designed in accordance with ACCT standards, the Kanhook is PPE that can be used on the Speedrunner safety line and is compatible with other belay systems including the Saferoller family of products.

Speedrunner AccroCONNECT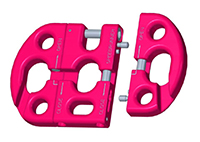 Kanopeo has also introduced the new Speedrunner AccroCONNECT. The AccroConnect is an innovative safety solution for the Speedrunner system that allows integration of free jumps and Tarzan swings. It allows guests to safely disconnect and reconnect while participating in these special elements. The product was designed and developed by Accroforest in Peyrins, France. Kanopeo is the exclusive distributor.