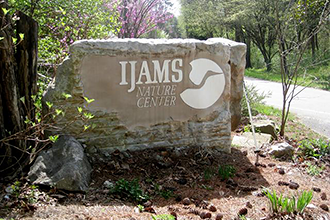 The canopy adventure course at Ijams Nature Centre in Knoxville, Tenn., has been modified and is now "safe and operable," said a third-party inspector. Paul James, executive director of the Ijams center, said that since the inspector's report has been submitted to the state, he anticipates the Navitat experience will reopen in a matter of days or a week.
The course, operated by Navitat Canopy Adventures, first opened on July 17, 2015. However, it closed a week later after an 18-year-old guest died. The Tennessee Department of Labor required the course be inspected by a third-party inspector and recertified before reopening.

Following an initial post-accident inspection, the Department of Labor listed nine steps Navitat had to complete before its permit at the Ijams Nature Center could be reinstated. These steps included updating the company's operations manual, and providing installation receipts and reports for all new equipment listed in the inspection report.
Katie Dickerson, the director of operations from Challenge Design Innovations of Pineola, N.C., inspected the equipment at the Ijams course in early September, Dickerson is the same inspector who examined the course in July after the accident.
In her report dated Sept. 3, she declared the course operable, even though not all of Navitat's new equipment was available for inspection. For example, a new full-body harness was available for testing, but new "tree tethers" had yet to arrive. The tree tethers will limit the potential fall distance of taller guests, according to published reports. The course also has a new belay system.