A study released in late February by IAAPA, the attractions industry association, revealed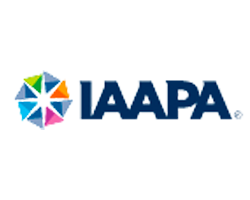 that employment in the attractions and arcade world dropped five times more than the average across all industries due to the impacts of Covid-19 during 2020. The data show that the adventure park industry fared comparatively well, when comparing the IAAPA data to that from the Adventure Park Insider State of the Industry survey.
At one point in April, nearly every attraction in the world was closed due to the pandemic. Once attractions began to reopen in May, with new safety protocols in place, they were hampered by capacity limitations, staffing shortages, consumer reluctance and government restrictions that precluded many from even opening.

To measure the year-long impact, IAAPA drew on data from the U.S. Bureau of Labor Statistics' Current Employment Statistics (CES) and Census of Employment and Wages (CEW) programs. Among the findings:
Employees from IAAPA's constituent industries (which include amusement and theme parks, amusement arcades, historical sites, museums, zoos and aquariums, nature parks and other similar institutions) saw wages fall by nearly $1.1 billion, when comparing the second quarter of 2020 to the same period in 2019. Amusement and theme park employees were among the hardest hit, accounting for 70 percent of this drop in wages.
In July 2020, typically the peak month of employment for the attractions industry, employment fell by 165,000, or 35 percent, compared to July 2019.
A comparison found that the recovery in Florida, which worked quickly to reopen facilities with safety protocols in place, has come more swiftly than in states such as California, which largely kept its attractions facilities closed. Industry employment in California last summer showed a consistent drop of about 60 percent over the previous year through October. Florida's dip was far less dramatic, hovering near 30 percent after a partial reopening began in July 2020.
Combined, Florida and California typically account for roughly half of total amusement park and arcade employment in July, and more in off-peak months such as January.
The 48 states outside California and Florida typically reach peak season employment of around 125,000 to 135,000 each July. In 2020, as facilities began to reopen in late spring, employment quickly increased and hit 117,600, close to historic levels. But those numbers dropped as attendance fell short of projections and many attractions scaled back operating hours.
State of the Industry Report. Compared to the broader attractions industry, adventure parks followed the broader attractions trend in employment, according to Adventure Park Insider's State of the Industry Report (SOTIR). That survey, which drew response from more than 190 recreational parks, traditional programs, and camps, showed a roughly 30 percent drop in seasonal and part-time employment, with little change in the numbers for full-time, year-round employees.
There was a major difference in the recovery rate for adventure parks compared to the broader attractions group, though: adventure parks rebounded faster. With strong visitation and financial performance in late summer and fall, some recreational operators reported record visits and revenues for the period, with many of mid-sized and large operations—those with more than 5,000 to 100,000+ visits a year—reporting a profit for the year. Overall, revenues dropped by 24 percent while expenses fell 20 percent.
Obtain the full SOTIR here. See the topline report in the Winter issue of Adventure Park Insider here.