High Gravity Adventures in North Carolina has temporarily suspended operations of its aerial adventure park and Blue Ridge Learning Centers in response to the spreading COVID-19 virus. The two-week closure is scheduled to last through April 3, 2020.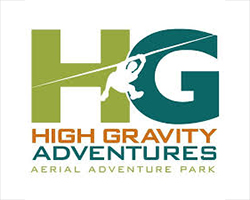 The announcement from High Gravity Adventures:

High Gravity Adventures wants you to know how we are addressing the evolving concerns surrounding COVID-19. As of March 17, 2020, High Gravity Adventures and our affiliate Blue Ridge Learning Centers will institute a temporary, two-week closure. We intend on reopening on April 3, 2020 and will provide updates as the situation continues to develop. Despite the many health benefits that come from participating in outdoor adventure activities, we feel a deep sense of obligation to act with an abundance of caution at this moment.
We hope that in the coming weeks the situation will take a meaningful turn for the better and that we will start down a path of returning to life as usual. In the meantime, we urge you to heed the advice of medical professionals and employ intentional practices of social distancing in an effort to slow the spread of COVID-19.
We will continue to evaluate the situation and provide updates as they develop. For those with existing reservations or plans to visit High Gravity Adventures, please read our updated cancellation/rescheduling policy and feel free to contact us with any questions at our general phone line, (828) 266-0176, or via email at [email protected]. Thank you all for your understanding during this time and we look forward to serving up some of the best adventure the High Country has to offer again soon.
Editor's Note: High Gravity Adventures is not the first, nor will it be the last operation impacted by the COVID-19 pandemic. Even operations that choose to stay open with social distancing modifications during this time will likely see impacts to visitation and bottom line. Adventure Park Insider will be collecting expert insight and resources to help operators weather the storm. Click here to follow along.