The Independent Insurance Agents and Brokers of America (IIABA, or the Big "I")—a national alliance of independent business owners and their employees who offer a variety of insurance products and financial services—will include Hibbs Hallmark in its annual "Best Practices" study. This is the 15th year that Hibbs Hallmark has been part of the study.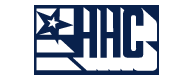 "It is an honor to be selected as a Best Practices Agency again.  This independent review of our operations and performance validates that our efforts to serve our clients' needs are truly meaningful.  I am very proud of our staff for always striving for excellence in what they do," says Robert Monaghan, Hibbs-Hallmark & Company president.

The Best Practices Study was initiated by IIABA in 1993 to support the group's efforts to improve agency performance. The annual study, which is conducted for IIABA by Reagan Consulting of Atlanta, Ga., documents the business practices of the selected agencies in an effort to provide member agents with meaningful performance benchmarks and business strategies. The results of the study are available for purchase through IIABA.