The Mountain Ropes Adventure course and Kids Tree Canopy Adventure course will be opening in August at Grouse Mountain, British Columbia. Grouse Mountain welcomes 1.3 million visitors annually to the resort, located just outside the city of Vancouver.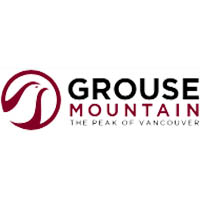 "Accessible for all ages, our Mountain Ropes Adventure and Kids Tree Canopy Adventure will delight and challenge guests along the only local aerial ropes course that explores some of our Province's pristine forest," said Tyler McCulloch, mountain adventures manager for Grouse Mountain.

Designed and built by Treetop Trekking, the treetop Mountain Ropes Adventure will consist of four aerial courses with varying degrees of difficulty. Guests will navigate suspended bridges, zip lines, ladders, and nets. Kids Tree Canopy Adventure is a fully contained course consisting of three double treehouses, one single treehouse, slides, and a variety of ground games for children ages 3-8. Parents can watch from an adjacent supervision area. The courses feature the Saferoller and Speedroller continuous belay systems from Kanopeo.
The two new activities expand Grouse's summer offerings, which also include a lumberjack show, Birds in Motion demonstration, scenic chairlift rides, zip lines, paragliding, wind turbine tours, and more. Guests of Grouse can access a variety of the activities, including the Kids Canopy Adventure, with a mountain admission ticket. The Mountain Ropes Adventure will be an additional $39 charge.