Adventure Park Insider has launched the seventh annual State of the Industry Survey. The survey has been condensed to make it easier to complete and quantify business performance across all branches of the aerial adventure industry, from aerial parks to experiential programs and camps.
Here are some of the key pieces of data to collect so you are ready when the survey launches in early October.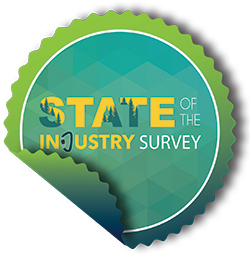 Revenue: Activity and Ancillary Sales
Expenses
Visitation Numbers
Staffing Numbers and Costs
Marketing Channels and Costs
Historical Performance (Visitation numbers from 2014-2018)
Visitor Demographics (Age, local vs. destination guests)
Operational Information (brake systems, standards applied, activities offered)
Insurance Costs
Injuries and Incidents (number, severity, near misses)
If all of this seems like a lot, check out "Metrics that Matter" for a more in-depth look at some of these metrics and check out "What's in a Name" for terms that will be used in the survey.