2017 is rapidly coming to a close and we can't thank you, our readers and supplier partners, enough for all the support you have given us during our first three years. This past year was a ton of fun and we are very proud of the content we've brought you this year.
In case you haven't had the chance to read every issue cover to cover, we've chosen some of our favorite articles from the past year. We've linked to them below, along with the articles that drew the greatest interest among our online readers.
We are looking forward to all that 2018 has to bring, with new ideas, new trends, and lots more! We have several exciting pieces of news coming down the pipeline, so stay tuned! Until then, catch up on our staff and reader picks from 2017.
Happy New Year!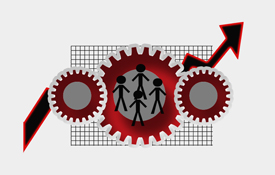 LESSONS FROM COACH
By Paul Thallner 
This piece by Paul Thallner is one of my favorites. It provides six easy to institute steps for any organization which ultimately leads to lower staff turnover and reduced effort in staff training. –Sharon Walsh
By Dave Meeker
Repeat visitation was identified as a key opportunity for operators in our inaugural State of the Industry report. This piece highlights several unique and fun ways operators are reaching that market. –Sarah Borodaeff
By the Editors 
This first-ever overview of the adventure park industry, based on an ambitious attempt to survey the entire aerial adventure world, helped define the basic elements and economics of the pay-to-play business, and charted the similarities and differences between adventure parks and zip tours on one hand, and traditional challenge courses and experiential education programs on the other. –Rick Kahl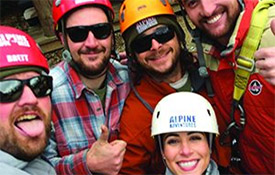 MAKING NEW CONNECTIONS

By Kelsey Tonner 
The idea for this article came from a conversation at the ACCT conference when a story was told about a guide joking about death with a group of guests. Not funny. So, it was great to get the perspective and advice from an expert like Kelsey Tonner and experienced operators Korey Hampton and Drew Formalarie. –Dave Meeker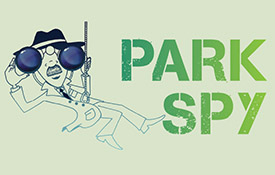 PARK SPY: TEAMBUILDING

By Sarah Borodaeff 
While all Spy missions are fun to see, the responses to our request for teambuilding were especially instructive. –Liz Mettler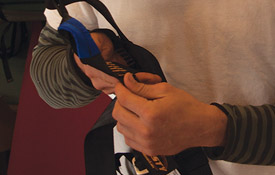 SETTLING DOWN FOR A LONG WINTER'S NAP
By Don Stock
Of all our practical, how-to articles to date, this one might be the most complete: it offers lots of specific advice, on a neatly-organized list of items, and in a personal, fun way that makes it easy to digest. –Olivia Rowan

By Stephanie Sibille
The debate over terminology used in our industry could go on forever. But for everyone's sake—especially our guests—Stephanie Sibille defines the most common terms for us all to reference. In a perfect world, operators and suppliers alike will print it out, hand it to staff, and everyone will be on the same page.
By The Editors
In early 2017, Outside Online published an article about zip line safety. While the article itself may have seemed one-sided there were lessons to be learned.
By Don Stock
Harnesses are a key piece of equipment in the aerial adventure world, so for our Spring/Summer 2017 issue, we asked Don Stock of The Adventure Guild to share insights about all things harness.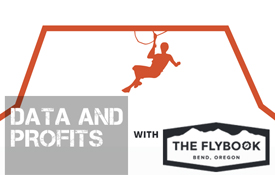 DATA AND PROFIT
S

By Megan Langer
The Flybook's Megan Langer shared her knowledge about using data to impact your operations bottom line in this two-part online exclusive.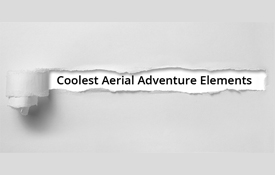 COOLEST AERIAL ADVENTURE ELEMENTS

By Sarah Borodaeff
Following the ACCT show last year, we asked our readers to share their most unique aerial adventure element and we were not disappointed! Check out the creative, the odd, and the just-plain-cool features we highlighted in our Spring/Summer 2017 issue.