Challenge Design Innovations (CDI) is celebrating its 10-year anniversary.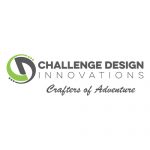 "We look good for our age," said director of operations Katie Dickerson in a release to the press. "The company is 10 years old on paper, but is built on the passion and experience of a family business that spans over four decades."

Founder Jim Wall started in the industry in 1980 and founded Walls Outdoor Associates in 1987 and Cornerstone Designs, Inc. in 2000 with his wife Catherine Tait and son Corey Wall. The family launched CDI in 2010.
Now owned and operated by Corey, CDI has built more than 150 aerial adventure and challenge course installations over the past 10 years, and also launched an equipment and gear supply arm, High Country Hardware.
Learn more at www.challengedesign.com