We gathered a handful of new products aimed at guest and staff safety and operational enhancements.
Eldorado Waves, Bubbles, Blocks, and Crystals

Eldorado Climbing has created new 4-ft. x 4-ft. x 2-in. fiberglass climbing wall panels with wave, bubble, block, and crystal patterns to create an architectural statement wherever they are installed. Made from durable glass-fiber reinforced polymer, the panels can be installed indoors or outdoors to create traverse walls or roped climbing terrain. Each 50-lb. panel has 22 t-nuts in place for route setting and can be ordered in a selection of colors to match the installation space.
BlackStrap Civil Face Mask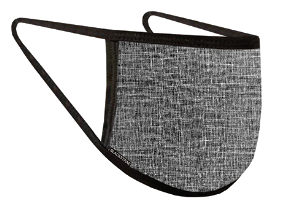 The BlackStrap Civil Face Mask is made with dual-layer construction. The mask has a breathable mesh liner and a tightly woven outer shell. It is lightweight with a tapered design for a contoured fit on a variety of faces. The synthetic fabric is moisture wicking, lens-safe, machine washable, and quick drying. The Civil Mask is made from upcycled fabric in the USA and is part of BlackStrap's WASTE-ZERO line of sustainably manufactured products that keep fabric scraps out of landfills.
CLiC-iT C-ZiP Pulley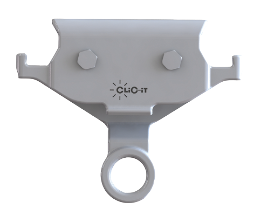 The C-ZiP Pulley from CLiC-iT integrates with the CLiC-iT Y-Lanyard. It is designed to reduce friction of the connectors on the cable and to limit the risk of a user pinching his or her fingers on longer zip-line spans. The pulley has interchangeable stainless-steel wheels and bearings. Each C-ZiP Pulley is sold with CLiC-iT's round Climbing Sling C-0.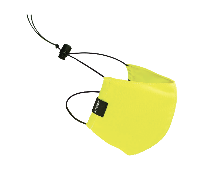 Fusion Aura Face Mask
Fusion Climb USA's Aura Face Mask features a two-layer polyester fabric design with a pocket to easily insert a filter. The Aura is washable and reusable and has an adjustable elastic band that wraps around the back of the wearer's head for added comfort. Available for bulk purchase, operators can also add company name and logo to the masks for a customized look. The Aura is handmade in the USA.
FrenchCreek Fall Safety Stratos Lanyards
The Stratos line of energy-absorbing lanyards comes in a variety of models for different needs. The line comes standard in six-foot length and features Z74 locking snaps. Available in single, tie-back, and pack-style, the Stratos meets the performance requirements of ANSI Z359. Customized lengths and snap hook configurations are available for specialty uses.