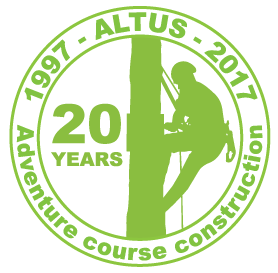 Altus, parent company of Koala Equipment, is celebrating its 20th anniversary this year. Founded in 1997 by managing director James Comte, Altus started by building and operating a ropes course in Talloires, France. Altus then moved on to building ropes courses for others, constructing more than 200 ropes courses in 15 different countries.
In 2011, Altus launched the Koala Equipment online store, manufacturing and marketing the Pouliz' continuous belay system and pneumatic zip brake, and also providing a wide selection of materials for the aerial adventure industry.

Congratulations to Altus and Koala Equipment for 20 great years. More information can be found at altuspro.com and koala-equipment.com.