The Adventure Park at Grants Mill in Irondale, Ala., has closed down and dismantled its attractions following 49 code violations.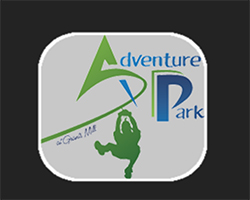 The adventure park, which was located at Grants Mill Station shopping center, featured aerial adventure courses, zip lines, trampolines, mini golf course, and other attractions.

An inspection of the park was completed on March 16 and revealed 49 violations, mostly electrical violations such as exposed wiring. A letter dated March 26 informed the owners that the violations must be fixed in advance of the re-inspection date of April 16 in order to continue operations.
"It was getting in bad shape and wasn't meeting our codes expectations," said Irondale Mayor Charles Moore. "We told them that they had to upgrade it or move it."
Moore indicated that the city was never in contact with the park owners, and instead worked with a representative for the owner of the shopping center. As the adventure park's lease at Grants Mill Station was up, the owner of the shopping center had the attractions removed.
The adventure park's website has posted a notice of closure.