The owners of Adirondack Tubing Co., have re-branded their business to Adirondack Adventure Center and have applied for a special use permit to create an adventure park, including a zip line and treetop adventure course, behind the tubing operation's headquarters.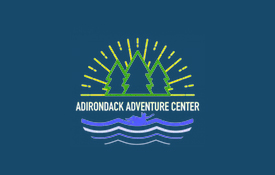 The 3.5-acre development would include a 360-foot-long zip line and a 63-foot freefall drop. In an effort to improve current parking issues plaguing the tubing operation, the owners would also add a 65-space parking lot.

In addition to town approval, the park would also require approval from the Adirondack Park Agency. "We're optimistic because the APA has approved several of these types of parks already," said Dane Morton, owner of Adirondack Adventure Center.
Both approvals are expected within the month to allow time for construction prior to the planned Memorial Day opening.