The ANSI/ACCT 03-2016 Standard revisions have been submitted to ANSI and the comment period has opened. This 60-day period is the opportunity to share your opinion in the development of the revised standard.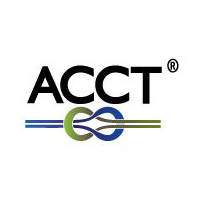 Included in the BSR/ACCT 02-201x, Challenge Courses and Canopy/Zip Line Tours Standard are standards for facilities used for any purpose including amusement, recreation, team development, therapy, or education. Challenge courses now have three distinct operating methodologies: facilitated (such as traditional ropes and challenge courses), guided (such as canopy and zip line tours), or self-guided and monitored (such as aerial adventure/trekking parks).

The draft standard is available free of charge. Comments are due by March 27, 2018.
Obtain an electronic copy from: Joyce Weaver, standardsmanagement@acctinfo.org
Send comments (with copy to psa@ansi.org) to: Joyce Weaver, standardsmanagement@acctinfo.org