The Association for Challenge Course Technology has contracted with two outside vendors to assist in the efforts to improve the association's regulation position statement, as well as its marketing and communications materials.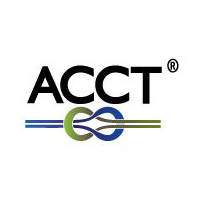 On the regulatory front, ACCT is working with Jason Keith, of Jason Keith Consulting, LLC, a government relations firm. Keith is working with ACCT to revise its position statement on regulation and to develop a government relations and policy plan to assist with messaging to regulators, internal and external stakeholders, positioning, and creation of resources.

ACCT has also contracted with The Weiss Group, LLC, a full-service content developer that helps businesses and organizations develop and improve marketing strategies, messaging, brand storytelling, websites, social media, and publications. Jean Weiss, founder and principal, is encouraging ACCT members to share what type of stories they would like to see in Clipboard and Parallel Lines and what type of information they'd like to see on the ACCT website.
Both partner companies have been working with ACCT staff, volunteers, and the community at large.