After years of development, the Association for Challenge Course Technology (ACCT) has launched the Operation Accreditation Program. This program is a review process administered by ACCT to "recognize operations that meet the procedural and standard compliance requirements established by ACCT."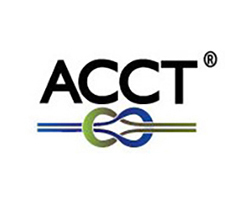 "When an operation is accredited, it will be able to represent this to its clients, insurers, participants, and others. These parties will have the assurance that someone from outside of the organization has provided an objective view of [the]operation," said ACCT program manager Heather Brooks.

The Operation Accreditation has been in the works for several years and has gone through many iterations and beta tests prior to its launch. For operations to be eligible they must:
be an ACCT Business to Client (B2C) member;
have proof of operation for a minimum of one year;
carry the appropriate level of insurance for their jurisdiction;
have a course inspection completed by an ACCT PVM inspector, an ACCT professional inspector, or licensed professional engineer;
have all trainings meet ANSI/ACCT 03-2019 standards and;
have an Operation Review conducted by an ACCT approved operation reviewer.
An operation reviewer is a newly formed category of qualified course professional specifically for the operation of this accreditation program. The operation reviewer goes through a stringent application process followed by an ACCT Operation Reviewer Training program. At this time, 27 individuals worldwide have completed the operation reviewer process.
Operations that complete and pass the Operation Accreditation process will be awarded a logo that can be used in marketing their operation. Additionally, ACCT will host a list of accredited operations with a course description on its website. ACCT also points out that the review process itself will benefit operators by identifying areas for improvement, regardless of whether the operation earns accreditation.
"It has been a long and challenging journey on the road to creating this program," said Shawn Tierney, ACCT executive director, in an email to the industry. "Creating an industry credentialing program is never an easy task, and Operation Accreditation was certainly no exception. We faced many obstacles along the way, listened to feedback and input from our volunteers, members, and other stakeholders; had a series of internal reviews by finance, insurance & risk management, and legal. The due diligence by many people will pay off with what we believe is an exceptional credentialing program for operators of challenge courses raising the bar of performance and risk management."
More information about the program, including detailed requirements, fee structure, forms, and FAQs, can be found here: https://www.acctinfo.org/general/custom.asp?page=OperationAccreditation