The Association for Challenge Course Technology (ACCT) launched its new insurance option, ACCT Group Health, today. The initiative has been in the works for more than six months.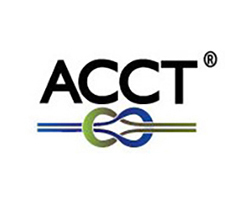 "We wanted to provide a tangible and valuable benefit for our members," said ACCT executive director Shawn Tierney. "We're also hoping this will be a strong incentive for non-members to join ACCT."

Available in 36 different states, the option is "a group health insurance plan aimed at small businesses, that may offer lower premiums, or provide insurance options for those small businesses that don't currently offer any health insurance at all," said Tierney.
Group Health is available to ACCT members with two or more full-time staff members, such as B2C, B2B and accredited vendors. It includes individual, family, and spouse plans and the option to add dental and vision coverage through Lifestyle Dental and Aetna Dental and Lifestyle Vision and VSP.
To cater to the diverse needs of challenge course industry businesses, ACCT is offering 16 different plans with varying deductibles, lifestyle credits, and co-insurance options. The plans will be offered and administrated through Lifestyle Health Plans, which will underwrite each ACCT member group in order to provide the most competitive, group-specific rates.
Eligible ACCT members can apply online.