The Association for Challenge Course Technology (ACCT) will host two webinars with attorney Wayne Pierce on May 27 and 28 at 1:00 p.m. Mountain. The first will cover getting the most from PPP loan forgiveness, the second, safety and liability pitfalls.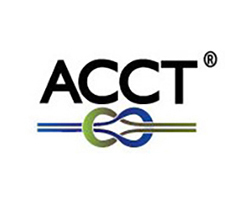 The Small Business Association has recently released the forgiveness application and guidance for calculating loan forgiveness. The May 27 session will cover when and how to use PPP funds, how to complete the loan forgiveness application, pitfalls in the loan forgiveness process, and best practices for preparing for an audit.

The second session, May 28, will cover safety and liability pitfalls when operations resume. The session will help operators identify risks and develop an action plan that will help minimize exposure.
Wayne Pierce serves as general counsel for the International Association of Trampoline Parks and is a past ACCT presenter. He has been elected to the Hall of Fame for both the World Waterpark Association and Outdoor Amusement Business Association.