ACCT is preparing for its 2020 board of directors election. There are three open positions. Two of the open seats will be elected by the accredited professional vendor members (PVMs). The other open seat will be elected by the individual and organizational members of ACCT (B2B, B2C and stakeholders/affiliates).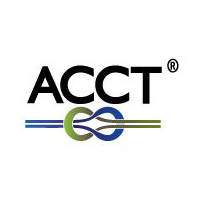 Any member of the association can nominate an individual to serve on the board of directors or submit their own name for nomination. Candidates vying for the individual and organizational seat may not work for a PVM, rather they must be an individual or organizational member of ACCT. Nominations for this seat must be submitted by form before Friday, December 6, 2019. Voting for the seat will open online on December 11, 2019 and close January 10, 2020.

Candidates planning to run for one of the two PVM seats must fill out a nomination form that includes a nomination statement by Friday, December 6, 2019. Candidates do not have to be affiliated with a PVM company, but will be elected by PVMs at the annual general meeting (AGM) on Friday, February 7, 2020.
Last minute ballots will not be accepted, and write-in nominations or candidates for the PVM elected seats must be submitted to [email protected] no less that forty-eight hours before the February vote. Results will be announced at the February AGM.
ACCT is suggesting that anyone seeking additional information contact Bahman Azarm, ACCT board vice-chair, at [email protected].