ABEE, Inc. is hosting a Universal Design and Programming Conference, Oct. 6-8, at the University of Wisconsin-La Crosse in La Crosse, Wis.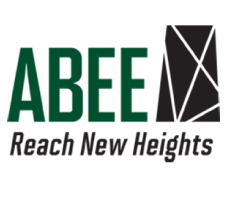 ABEE has teamed up with several experienced practitioners, including keynote speaker Don Rogers, to lead 14 educational sessions that will cover different ways to incorporate adaptive equipment into existing courses. The conference will also incorporate hands-on workshops that will take place on the indoor and outdoor courses at UW-La Crosse.

"We are passionate about providing a quality challenge course experience to as many people as possible, including those with differing ability levels," said ABEE's Alicia Bourke. "We want to educate practitioners on how to adapt their course, or design their course, to make it accessible for a wide range of climbers."
Dates: Oct. 6-8, 2016
Location: La Crosse, Wis.
Cost: $150/person; $135/student
For more information and to register, contact Alicia Bourke: 608-518-5423, or [email protected]