A 20-year-old woman was killed in a fall at an indoor recreation park, Get Air at the Silo in Grand Junction, Colo., according to published reports. The Colorado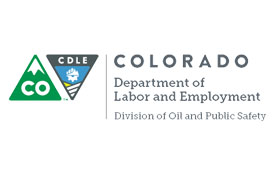 Amusement Rides and Devices Program, a section of the state's Department of Labor and Employment, said that the incident involved a Head Rush QUICKJump Free Fall device component. The Program has declared that all devices with the affected QUICKjump Free Fall and QUICKjump XL component must be shut down, effective immediately.
The local newspaper, the Grand Junction Daily Sentinel, said Ciara Romero died at a hospital Thursday night after falling from a significant height at the park, which has several indoor recreation areas, including a 70-foot climbing wall and bungee jump.

No details of the circumstances of the incident, how the fatality occurred, or how far Romero may have fallen have been released. The park itself is closed until further notice.
Following the incident, Head Rush released a statement to its distribution partners, saying, "We have recently been made aware of a heartbreaking incident involving a QUICKjump. While the details are unclear at this point, we are working with investigators to get a clear understanding of the incident. Our thoughts and prayers go out to the family and everyone involved.
"The investigation into this incident is just beginning. There are many facts that are not known, and we will work diligently with everyone involved to find out what occurred. We have heard from state of Colorado officials that the patron's harness became unattached from the triple locking carabiner on the QUICKjump and that the QUICKjump device appeared to be in working order."
Adventureparkinsider.com will update this report as more details become available.
The text of the action statement from the Colorado Amusement Rides and Devices Program:
Attention, Amusement Rides and Devices Operators and Third Party Inspectors:
In response to the Silo Cave device accident at Get Air at the Silo in Grand Junction, Colorado, the Colorado Amusement Rides and Devices Program is taking immediate action in the interest of public safety.
The device involved in the accident contains a Head Rush QUICKjump Free Fall device component. According to our records, other devices with the aforementioned Head Rush QUICKjump technological components are operating in the State of Colorado at this time.
This email shall serve as notification to all amusements operators in the State of Colorado that all devices with the QUICKjump Free Fall and QUICKjump XL component must be shut down. This action is effective immediately and must continue until further notice is provided from the Colorado Amusement Rides and Devices Program.
If you have questions about this email, please use the following contact information:
Amusement Rides & Devices Program
Division of Oil & Public Safety
(303)318-8552
www.colorado.gov/ops/Amusements
The following is an updated press release from Head Rush Technologies as of the evening of January 9, 2018: 
DATE: January 9, 2018
CONTACT: Bill Carlson, Sr. Director of Marketing, (720) 565-6885
FOR IMMEDIATE RELEASE
QUICKjump Incident Update
Today, the Head Rush Technologies executive team met with inspectors from the State of Colorado Division of Oil and Public Safety regarding an incident in Grand Junction, CO last week. Head Rush Technologies is cooperating fully with the state inspectors.
The QUICKjump XL device involved in the incident was inspected and tested in front of the state inspectors. This included a thorough inspection of the device, webbing and triple locking carabiner. This inspection involved testing which subjected the device to various loading profiles across a range of weights, where the velocity and force were recorded in simulated descents. The inspection and testing determined that the device, webbing and triple locking carabiner were found to be intact, and functioning normally, with no apparent damage.
Lead investigator Scott Narreau confirmed that he and his team are now focusing on other aspects which could have resulted in an unconnected descent from the QUICKjump XL. As more information is discovered, we anticipate the previously issued Stop-Use to be lifted for QUICKjump operations within Colorado. We will continue to share information as it becomes available.
Based on today's findings, Head Rush is not extending the stop use beyond the state of Colorado to any other locations or devices. QUICKjump locations outside of Colorado should continue with normal operations, but must be cognizant of the proper steps to assure a positive and secure connection between the participant and device at all times.
Head Rush Technologies continues to offer our deepest condolences to everyone involved in this tragic incident.
Sincerely,
Bill Carlson, Head Rush Senior Director of Marketing