Zip McCall Adventures, located in McCall, Idaho, is set to open in May. Built and operated by EBL Adventures, Zip McCall, which is located on 600 acres of managed state forest, will be completed in two phases.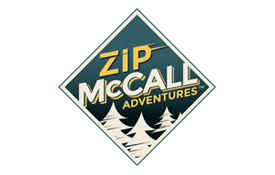 Phase one includes four zip lines ranging in length from 350 feet to 2,000 feet, and a 110-foot-long suspension bridge leading out to a tree house with observation deck 100 feet above the ground.

Phase two will be constructed during the spring/summer of 2018. An expansion of phase one, phase two will include two additional zips: one 1,800 feet long, and another approximately one-half mile long.
The course is designed for expansion. The custom platforms feature trap doors for potential future aerial adventure course elements. "While we have one of the best new courses in the West, we want to be more than just zip lines," said Steve Gustafson, owner of EBL Adventures. "We realize that while most people enjoy zip lines, others want other things to do as well."
EBL previously operated Zip Tamarack at Tamarack Resort in Idaho from 2009 to 2016. EBL also operates the zip line tour at Eagle Island State Park and Zip Boise, both also in Idaho.