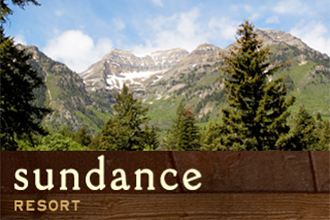 Utah County investigators have determined the cause of a fatal zip line incident at Sundance Resort on May 20: a treetop snapped off and had fallen across a zip line either before or just as 55-year-old Lisa Lambe of South Carolina was descending. Officials believe Lambe struck the treetop while traveling between 30 and 60 mph, and sustained multiple internal injuries as a result.
The accident occurred at approximately 5:30 p.m. on the final 3,871-foot span of the resort's five-zip tour, where speeds can approach 65 miles per hour.

Investigators located a tree next to the zip line that was broken near the top, with the upper portion still attached and tilted somewhat downslope. Investigators recovered evidence from the tree that shows Lambe came into contact with it, which was consistent with her injuries at the scene. Investigators believe that high winds caused the tree to break and fall into Lambe's path. There is no evidence of criminal wrong doing.
"We believe that most likely it was either leaning on the line as she hit it, or it fell into her path as she came down," Sgt. Spencer Cannon of the Utah County Sheriff's office told the local FOX13 News station.
While actual wind speeds at the accident site are not known, weather forecasters had issued a high wind warning for the mountains on May 20, with sustained winds of 30 to 40 mph and gusts over 60 mph possible.
After the Sheriff's office released its latest findings in the incident, Sundance issued a statement of its own. "Sundance goes to great lengths to operate our ZipTour excursion with safety as the top priority," it said. "This includes daily, monthly, seasonal and annual inspections of all lines, foundations and equipment.
"Our thoughts and prayers continue to be with the family of Mrs. Lambe."