Tree-to-Tree Idaho, an aerial adventure park at Farragut State Park in Idaho's Kootenai County, celebrated its grand opening over Memorial Day weekend.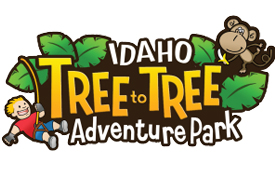 The $300,000 installation features four adult courses and two children's courses. Each course has at least 12 obstacles, including swinging logs and a zip line reaching heights of up to 70 feet. Each course is estimated to take approximately 25 minutes to finish. The courses are equipped with Kanopeo's Saferoller continuous belay system.

"I came out here two years ago looking for land for a park, and I fell in love with the area," said Dan Sullivan, who will manage the park for Tree to Tree Extreme, LLC, a family-owned business based in Oregon with parks there, New York, New Jersey, and now in Idaho.
The Idaho Department of Parks and Recreation put out a bid last year and chose Tree to Tree to build the course. "We're excited to have another recreation opportunity for visitors to the park," said park manager Randall Butt.
Idaho Department of Parks and Recreation will receive 7 percent of the annual gross receipts and a guaranteed minimum of $25,000 per year from Tree to Tree as a lease for the land under the terms of the 10-year contract. Tree-to-Tree anticipates that it will attract 12,000 participants in the first year of operation.
For more information visit www.treetotreeidaho.com