Ropes Courses Inc., as it's been known since it was founded in 1989, is now Ropes Courses Incorporated (RCI), a change that is part of a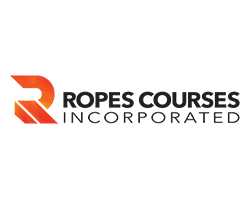 rebranding that the company plans to fully unveil at the upcoming IAAPA Attractions Expo in Florida this month.
"To further broaden the company's role and recognition within the attractions industry, our name and logo will change" to the new Ropes Courses Incorporated, but still be known by the same RCI acronym, said the company's president and founder Jim Liggett. "Our expectation is that the updated name will reinforce the new direction we've been heading in recent years, which includes a broader line up of interactive attractions that will appeal to a wider audience."

The rebranding process will continue into 2019. It includes new color palette, graphics, messaging, and updated individual product logos that have been refreshed to reflect the new brand identity.
"Introducing RCI's new brand at IAAPA this year will be exciting for staff and customers as we celebrate how far we have come, and the opportunities for our future," said Jon Weston, vice president of sales and marketing.