Bonsai Design has developed a Cal-Osha approved brake shuttle for canopy tours and other field-fit dual-cable zip line systems. The brake is designed to be used as an emergency back-up brake installed on the upper cable of a dual-cable system, allowing the primary braking system to operate independently.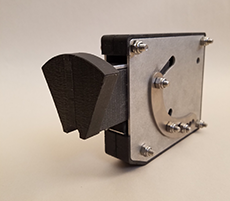 "This brake is definitely a game changer," said Thaddeus Shrader, CEO of Bonsai Design, "as it prevents the need to install huge, costly spring stacks, and the accompanying long decks that usually go with them."

The redundant brake system is designed for use with 3/8-inch jacketed cable and ½-inch superswage cable. Its attachment points allow for use within a variety of brake systems and can be designed with an automatic counter-weighted return system, which requires no user input to reset.
For more information on the brake shuttle, visit www.Bonsai-Design.com