FrenchCreek Productions is now offering fall protection training via online seminars. The company has designed two courses to help at-height workers train during the COVID-19 pandemic.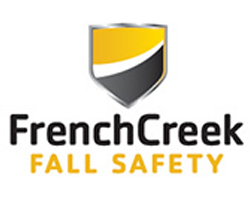 2-Hour Fall Protection Course

An introductory class for those new to fall protection. The course will cover the most popular terms and definitions commonly used in the construction industry. The basic requirements of OSHA will also be addressed along with the Hierarchy of Fall Protection. This course will look at the products used most commonly in construction.
Cost: $39 per person
4-Hour Fall Protection Course
Along with the items addressed in the 2-hour course, the 4-hour course takes a more in-depth look at requirements, product usage, inspection, and rescue. The course will also cover how to calculate fall arrest distances and the use of pre-engineered horizontal lifelines.
Cost: $59 per perso
FrenchCreek will offer these courses on the following dates:
June 26, 2020
July 10, 2020
July 24, 2020
August 7, 2020
August 21, 2020