In accordance with the Illinois Governor's "shelter at home" order, Experiential Systems, Inc. is temporarily suspending operations. The order began on Saturday, March 21 and will run through April 7. Experiential Systems is classified as a non-essential business, which is why it had to temporarily suspend operations.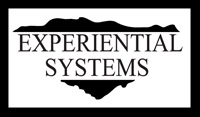 The notice is below.

At 3:30 yesterday the Illinois Gov. J.B. Pritzker issued a "Shelter at Home" order for the entire state starting Saturday at 5 p.m. through at minimum April 7. Experiential Systems is an Illinois business, and meets the states classification for non-essential business and as such will be following current Illinois law in working to protect our employees and clients safety in these uncharted times, and temporarily shutting our doors in compliance with the current Illinois (and many other) state laws.  We are working aggressively to ensure that our clients' phone calls and e-mails will be answered or returned and have installed a new digital phone system this week, that should be fully functional next week allowing all incoming calls to be serviced.
However, a "Shelter At Home" order will impact many of our business services that require travel or shop operations. We will experience disruptions in receiving and distributing inventory during these times. And we have many employees whose job responsibilities prevent them from work at home as their work requires travel to client sites to perform services such as inspections, staff training, maintenance and installation. These employees have all been called to return home regardless of the state they are working in.
We know that many of our clients are facing the same realities we are across this great nation today, and we will, work diligently to continue services to those still needing them, as soon as we are able to both safely and legally. We understand that is an inconvenience for all of us, and that many of our clients are still assessing what COVID-19 means for their operations.  If you have any questions, please send us an e-mail, or reach out and call the office or directly to discuss what we can do for you and your organization.  We will send additional updates as needed.