The Association for Challenge Course Technology (ACCT) has published "Life Safety Equipment Systems Used for Operating a Course." The White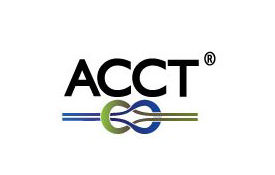 Paper describes some of the complexities of equipment choices for working in the challenge course and canopy/zip line tour industry and the written material various authorities having jurisdiction (AHJs) have published on the subject. It also addresses strategies employers should use in approaching their worker safety and risk management plans.
The publication is an outgrowth of ACCT's mission to provide accreditation, training, education and regulatory agency support to the global challenge course industry. The White Paper is approved by the ACCT Consensus Group and will be available to members digitally from the ACCT website, www.acctinfo.org, beginning Feb. 4, 2020. Questions about this publication should be addressed to Scott Andrews, ACCT policy director, at [email protected].