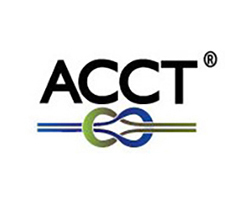 The Association for Challenge Course Technology (ACCT) is seeking applications for the ACCT Consensus Group. The 15-member group is involved in developing the ANSI/ACCT Standards. All members of the community who are materially affected by the ANSI/ACCT 03-2016 Standards are eligible (and encouraged) to apply. Per ANSI rules, the Consensus Group must maintain a balance between those members representing vendors, users, and general industry interest.
News: Standards and Regulations Advancing on Several Fronts

It's a busy time for standards and regulations. At press time, several developments were in the works.


The application period is open until Sept. 15. Applications are available on the ACCT website at https://www.acctinfo.org/page/ANSIASD and must be submitted via email to standardsmanagement@acctinfo.org.

Have questions about the 15-member Consensus Group and its precise role? Address your questions to Scott Andrews, policy director, at scott.andrews@acctinfo.org.
ACCT became an ANSI Accredited Standards Developer in 2006 and has maintained that status since. This designation indicates that ACCT has an accredited standards development process that is open, fair, and allows for equal representation of materially affected parties.