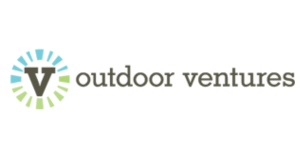 Candie Fisher has been named president of the Outdoor Venture Group. Fisher has been the company's VP of sales and marketing since 2019. Bahman Azarm, who was serving as both CEO and president since the company's founding in 2008, continues as CEO.
Fisher also serves as president for equipment producer and distributor Ropes Park Equipment (RPE).

"Working with Candie during these past years has proven how much she and I see eye to eye on all aspects of the vision I have had for our parks and Ropes Park Equipment equally," said Azarm. "I feel very fortunate that she is willing to take on broader leadership responsibility of managing the general activities of the company."
With Fisher handling daily operations of the company, Azarm will focus on new opportunities and products for Outdoor Ventures and RPE, both domestically and internationally. Recently, Azarm spearheaded the development, production, and launch of RPE's new LockD Clips integrated carabiner system.
"I am so proud of what the team at OVG has done over the last few years to grow the business during challenging times, including a global pandemic," said Fisher. "I am looking forward to taking on a broader role with the company and supporting the team as we continue growth for Outdoor Ventures, The Adventure Parks, and Ropes Park Equipment."
Prior to OVG, Fisher served as CEO of Head Rush Technologies and as VP of marketing for Eldorado Climbing Walls. Earlier in her career, she held sales and marketing roles with Continental Airlines and Frontier Airlines. She also has diverse management experience in human resources and business consulting. Fisher received an MBA in Marketing & Finance from the University of Pittsburgh and earned her BA in Economics and Political Science at the University of Rochester.