In the world of adventure parks, everything is based around selling an experience. Several factors play a role in this experience, not just the physical elements guests pay to enjoy. As such, one of the most critical aspects of your business is how you handle guest relations. For an adventure park or zip line tour, the quality of guest relations impacts just about everything, including the perceived safety of your attraction.
Most people hear guest relations and think specifically about what happens when guests arrive on-site. However, it is so much more than that. Every interaction that people have with your brand—from when they first hear of you to when they write a review after their visit—is part of the guest relations experience. We've broken it down into three, easy-to-manage phases of guest relations: before the visit, during the visit, after the visit.

1. BEFORE THE VISIT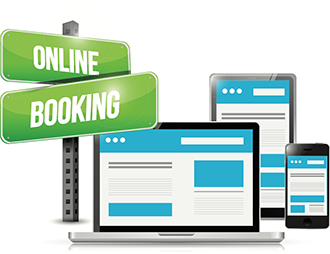 Let's start at the beginning. The very first impression of your business is going to be your marketing system, starting with your website. In many ways, your online presence is a reflection of your quality of service.
First off, does your website look professional, or does it look like it was built on software from the 1990s? Before visitors even look for information, they will want to make sure you are indeed a reputable company, and that perception starts with having an up-to-date website. Not just the look of it, but the overall user experience. How easy is it to navigate? A good site should have tabs for FAQs and contact information, among other things, on every page so users don't have to go searching.
Here are a few other factors you may want to consider on your website in order to improve the guest experience:
Is it mobile friendly? The majority of web traffic today takes place on mobile devices, and this is particularly relevant in tourist markets where people do most of their research on their phones or tablets. If you don't have a mobile site or a site with responsive design, stop what you are doing, go talk to your web designer, and come back when you're done.
Are the photos professionally done and technically accurate? We have come across photos of participants not clipped into their safety systems while at height, which is a dangerous message. You may also want to address certain safety practices that may be considered "unorthodox." For example, if you have images of participants going upside-down, explain that the harnesses are specifically designed for that purpose. If your adventure park does not use helmets, explain the rationale behind this.
Is your FAQ list accurate and up to date? We've encountered more than a few FAQs that don't match the policies or facilities of the park. Make sure you and your web designer don't just copy a FAQ from another park's site. Done well, your FAQ can provide a script for phone staff (more on them in a moment).
If you take reservations, how easy is it to reserve a spot? If it's too complex, they'll go elsewhere. This can be particularly problematic on mobile sites where third-party software is integrated.
What is communicated after booking? Everyone should get an email confirmation after they book online. Take this opportunity to provide helpful information, including "what to bring" and/or "what to wear" so guests arrive properly prepared.
How the phones are answered is another key service issue that needs to be addressed. Often an afterthought, the person answering the phones and how they handle inquiries can have a huge impact on whether or not someone decides to come. I once called a zip line tour about a booking, and the woman on the phone was very enthusiastic, to the point that every other word out of her mouth was "awesome!" And I know that this is not an isolated case—just reading through some of the Park Spy articles in this magazine is enough to make me shudder (and also see there is still a glimmer of hope!).
Whoever answers the phone should know the basic process of the park/tour and the park/tour's policies, and be able to answer the most frequently asked questions. They should know what clothing and shoes to recommend, and suggest bringing food/drink if it's not available onsite. And finally, the website info and phone info should be in sync, and updated as needed. If one doesn't match the other, what message does that send about your operation?
Finally, your guests' day-of experience should be positive before they even arrive at your park. For example, if Google Maps will send them to the middle of nowhere, provide specific directions on your website. In all cases, ensure the signage leading up to your park is clear, especially if the location is difficult to find. Same applies to the path from parking lot to check-in. It might be obvious to you, but will a first-timer know where to head?
2. DURING THE VISIT
Your on-site guest relations begin the moment visitors pull into the parking lot. How obvious is it that they've arrived at your park, and will they like what they see?
In most adventure parks and zip line tours, the check-in process is the first real on-site experience with guest relations. Short wait times are crucial in delivering a positive experience, as is handling waivers. Can they sign a waiver online in advance? Do you have paper or electronic waivers? What system is being used, and can the waiver transfer over if you operate multiple parks?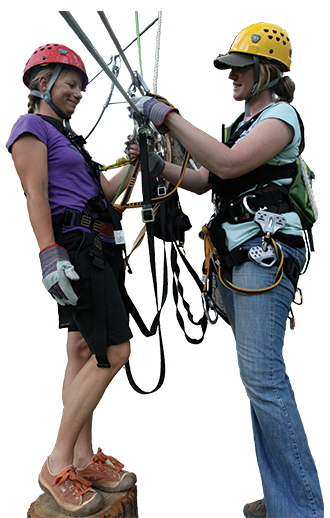 Once guests are checked in, they typically go through an orientation process. These vary by park, of course, but a good orientation should offer clear instruction and some hands-on practice with the equipment that will be operated at height. The experience should be thorough, but succinct. Don't make your guests feel bored or overloaded with explanation.
As a whole, staff interactions are one of the most critical factors in the guest relations experience. Hiring the right people is key, as is training your staff on how to interact with guests.
Here are some standard protocols that should always be enforced:
Language/Communication: This is particularly critical when it pertains to safety. We have heard far too many jokes like "first to ride, first to die," and other off-message humor about the integrity of safety systems. Our general rule is: "No jokes about safety. Ever." There are plenty of other things to joke about. Usually self-deprecating humor works best, just make sure it doesn't make it sound like you're incompetent. "I'm always forgetting to check my harness, too" doesn't give me confidence that you'll be checking mine, either (yes, I actually heard a guide say that).
The Weather Factor: We all know what it's like to operate in an environment where the weather does not always cooperate. Staff attitudes can make or break a rainy day in New England or a 105-degree day in California. Additionally, staff should be clear on when to close a park in the event of inclement weather, and what the policy is for refunds in such a case. There is nothing worse than guests getting conflicting information from staff on what happens next after a park unexpectedly closes down.
Injury/Incidents: Bumps and bruises are common, and while we all hope that further incidents do not happen, you still want your staff to be prepared. First aid kits should be easily accessible, and staff should be proactive in responding to minor injuries while maintaining a calm, positive attitude. You also want to make sure that your staff is trained on how to handle larger incidents, and what not to say in the event of an emergency (absolutely no expletives, for starters). Most importantly, the best thing staff can do in the event of an emergency, large or small, is to remain calm and not succumb to panic.
Overall Attitude: Is your staff trained to smile? Do they use participants' names? Do they introduce themselves? When they need to correct someone on their use of equipment, what is their approach? These are all small, minor details that can absolutely make or break the guest experience.
Equipment condition: this is another key factor. Does everything look clean and fresh, or does it smell like a locker room after football practice? Are there visible tears or blemishes that could affect the perception of safety? If your course uses gloves, what sizes do you provide? Does equipment get hung to dry when wet? If people are strapping into equipment and trusting their lives to it, that equipment should be as immaculate and odor-free as possible.
Nothing is worse than reaching into a bin of gloves and encountering "glove soup." Recently, we were visiting a client and climbing on their course. It had rained earlier in the day and they had forgotten to close the lid on their glove bin. This was late in their season and the gloves were rather, well, ripe. Our hands smelled like drowned cow for days.
Do you provide closed-toe shoes for those who show up without them? If so, make sure they are clean and appealing. And dry.
Oh, and the number one guest relations issue? Bathrooms. People do not want to use bathrooms that are gross or unkempt. These should also be in convenient locations, and directions to them should be well marked. If you are at a location where porta potties are your only option, make sure they are serviced constantly, and you may want to add a few nice touches, like sinks, hand sanitizer, or air freshener. No matter how much fun guests have climbing or zipping, they will always remember a nasty bathroom.
3. AFTER THE VISIT
The guest experience does not end just because the visit is over. As a matter of fact, you want to ensure that your guests continue to have a positive experience after they leave, because this is when they will write their reviews. Here are a few of our favorite ways to keep guests engaged at the conclusion of their visit:
Follow-Up Surveys: This is one of the best ways to gather valuable feedback on your product. It's important to remember, though, that a survey is different from a review. The responses are not for public consumption, and should be used as a resource.
As tempting as it is to give guests a survey as soon as they finish the last big zip line or complete the double black diamond course, do yourself a favor and hold off for a few days. Let the experience settle in, and then send them a follow-up survey via email. While the results may not be as glowing, they will be far more accurate and provide valuable data you need to keep improving your park.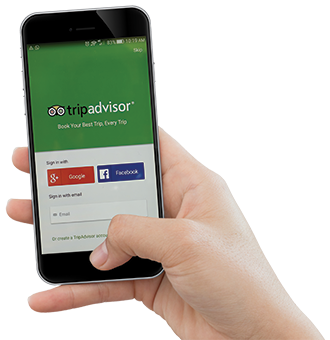 Online Reviews: Every park and zip line tour operator seeks five-star reviews on Yelp and TripAdvisor. If you are looking for public, online reviews, make the process as easy as possible. Provide QR codes at your park, send a follow-up email with an incentive to write a review, and be sure to have your website updated. Most importantly, make sure the link you provide in all of your materials and messaging is accurate and goes to your park's review page.
Newsletters and Promotions: I once met a park operator who was trying a new email marketing software product where he was sending out daily promotional emails to prospective clients. That's overkill and, frankly, annoying. A monthly or quarterly email with news and promotions is perfectly appropriate, depending on your client base. Generally, if you work with a primarily local population, you can get away with emailing once a month, but if your database is mainly tourists, stick to quarterly or semi-annually.
This is a great chance to let them know of upcoming events, new elements that are being built, or simply to pass along basic park updates in order to remind them you're there. If you can add value by offering some knowledge or an incentive, that's even better.
Invite Them Back: There is nothing wrong with inviting guests back to your park, particularly if you can offer them a new experience the second time around. Use your newsletter as a platform, or send a personalized email a day or two after their visit, letting them know of a promotion. Your existing customers are your biggest promoters, so be sure to give them an incentive to come back for more!
THE BOTTOM LINE
If you are in the industry and reading this article, it's likely that you're already on track to make some outstanding strides in guest relations. However, the biggest misses we see typically involve the "before" and "after" experience.
Our best advice is to think of the guest relations experience as a turnkey process. Remember, it starts as soon as they hear about you, and ends only if they choose to unsubscribe from newsletters after visiting. At the end of the day, if you provide an outstanding guest experience, the entire industry benefits. So good luck out there, and we hope to visit one of your parks soon!