ACCT Names Bill Zimmermann New Executive Director
Bill Zimmermann succeeded Shawn Tierney as executive director of the Association for Challenge Course Technology (ACCT) on April 4, 2022. Zimmermann's hiring concluded a search process that began last year after Tierney announced in May 2021 that he would step down from his role at ACCT. Tierney had served as ACCT executive director since May 2016.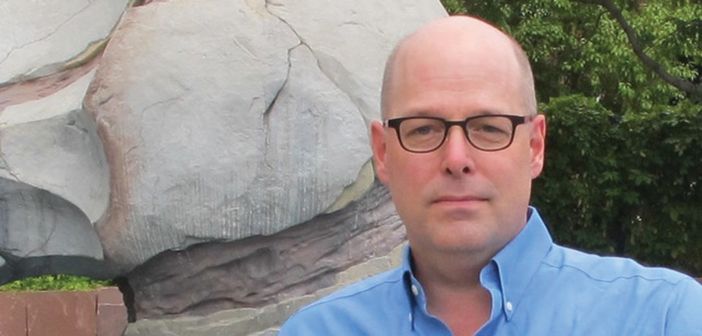 Zimmermann has gained significant experience in association management, standards development, credentialing, membership development, events management, public policy, and advocacy over his 30-year career. Prior to joining ACCT, Zimmermann spent more than 15 years as president and CEO of the Climbing Wall Association, which serves the indoor climbing industry. He's also worked at the Association for Experiential Education as director of accreditation, the University of New Hampshire, the American Youth Foundation, and Project Adventure. Zimmermann has served as a volunteer committee member for ACCT and the Wilderness Risk Managers Committee.

"I am very excited to be joining the ACCT team," said Zimmermann in an April statement. "The mission of the ACCT aligns with my commitment to public service, professional development, and education. I believe the ACCT is in a good position to capitalize on a changing environment and grow. I'm looking forward to getting started and can't wait for the next conference in Portland [Ore.]."
To ensure a smooth onboarding, Zimmermann and Tierney worked closely for a two week transition period when Zimmerman took the helm in April.
Head Rush Expands into Europe
Head Rush Technologies expanded its international footprint in May with the acquisition of QuickJump Europe. Prior to its acquisition, QuickJump Europe operated as a distributor and service center for Head Rush products, including the TRUBLUE Auto Belay. Based in Annecy, France, the facility will provide a central foothold into the European market for Head Rush's newly established EU arm, Head Rush Europe. 
"With such a large number of our devices being shipped to the EU, I saw a growing need to establish a strong support base for our customers, builders, and distributors," said Head Rush president and CEO Lea Ann Zuellig. "I believe this deal accomplishes exactly that, and expect our partners in the EU will soon begin to see the benefits of this expansion." 
The EU is Head Rush's largest market outside of the United States, accounting for roughly 50 percent of all its international business. 
While manufacturing operations will continue to take place exclusively at the company's headquarters in Louisville, Colo., Head Rush Europe will transition into a base of operations for managing logistics and product inventory within the EU. It will also provide EU Head Rush customers and distributors with faster, more responsive service, along with a direct feedback loop to assist with future product development. 
"One of our goals as a company is to make adventure accessible to the largest number of people possible. I see the creation of Head Rush Europe as a significant step towards meeting that goal," said Zuellig, who took over as CEO of Head Rush in 2020. 
Head Rush Europe will retain the services of QuickJump Europe's owners, Laurence and Veronique Stein, who will be leading the direct sales efforts in the region. 
"With this closer partnership, both sides have a chance to really grow," said Laurence Stein. He and Veronique bring knowledge of the European market as well as of the full line of Head Rush products to their new roles. 
Investigation Finds Violations Could Have Contributed to Stowe Zip Line Death
The Vermont Occupational Safety and Health Administration (VOSHA) investigation of the Sept. 23, 2021, death of Stowe Mountain Resort, Vt., ZipTour employee Scott Lewis, 53, found that the resort failed to retire the primary attachment lanyard per the manufacturer's requirement. The lanyard failed when Lewis hit the spring brake at the terminus of one of the high-speed zip lines, causing him to detach and be thrown into the decking of the zip line bollard, resulting in fatal injuries.
The manufacturer of the ZipTour, Terra-Nova LLC of Utah, updated its Operations and Maintenance Manual in 2017 to state that the nylon lanyards have a maximum lifespan of one year with heavy use, and should be replaced before the start of each season. Stowe Mountain Resort owner Vail Resorts refuted this change, according to the report.
Terra-Nova issued a Manufacturer Supplemental Bulletin/Safety Alert in October 2019 stating, in part: "The main attachment lanyard is an annual replacement item, on the condition they pass ALL daily and monthly inspections." VOSHA found that Stowe Mountain Resort did not abide by Terra-Nova's change in standards, and found that Stowe was not able to track the PPE within its system, and therefore could not confirm its full use and history.
Terra-Nova affirmed that the Petzl Jane lanyard Lewis was using was manufactured in 2017 and put into service in 2018. It was used for nearly three full seasons at the time of the incident. Terra-Nova performed the last documented annual inspection of the PPE in May 2019, and found the lanyard "showed glazing and excessive fuzziness." 
VOSHA also concluded that Stowe Mountain Resort failed to properly train employees in the proper care, maintenance, useful life, and disposal of PPE, and the required PPE inspections and staff training or certifications were not documented. Additionally, staff were trained to tie overhand knots with a loop in the lanyard to prevent the belay device from descending the lanyard, which reduced the lanyard's breaking strength to below the minimum 5000 lbs., and Stowe did not have a qualified or competent person inspect the overhand knot.
The original fines amounted to $40,959, but VOSHA and Stowe Mountain Resort came to a settlement of roughly $27,000. As part of the settlement, Stowe Mountain Resort agreed to close the ZipTour indefinitely "until a sufficient examination of the systems is completed and policies and procedures for safe employee usage are reviewed and enacted." 
The attraction will remain closed this summer.