As adventure parks and challenge courses look ahead to reopening, the challenges of providing safe customer and employee journeys during the COVID-19 pandemic are daunting, to say the least. There are distancing dilemmas, sanitation hurdles, and risk management issues. But one situation is well in hand—contactless payments and waiver-signing.
We spoke to several operators and suppliers about the systems that allow for these sanitary transactions and whether their capabilities meet the current COVID-19 demands. What we found is that folks are rising to the challenge in some incredibly creative ways, including adding new features that address capacity and contact tracing.

Planning Ahead Is the New Normal
If there is a silver lining to the health crisis, it's that consumers are becoming accustomed to completing transactions in advance. From clothing to ice cream cones, retailers are requiring customers to manage much of their ordering, reserving, and purchasing using mobile apps and online services to ensure that all transactions are conducted as safely as possible.
For adventure parks and challenge course operations, this has long been the brass ring for customer relationship management (CRM). Through CRM, operators can drive revenue, capture valuable data, improve the customer experience, and better manage expectations. Yet, even at those operations that have had mobile and online booking in place for years, consumers were slow to adopt the technology.
"Walk-in bookings have become popular in recent years," says Michael Smith, president of AdventureSmith, Inc., and ArborTrek at Smugglers' Notch, Vt. Now, that has to change. "Based upon the guidance we have received for numbers of customers that will be allowed in a retail facility per square foot, we would not be able to accept walk-ins," Smith says. 
Instead, the operation will encourage guests to use its online booking system—Resmark Systems—to complete their financial transactions and paperwork procedures well in advance.
To enforce this, "We would have an information person in the parking lot advising customers who could then book on the phone, or present information to a staff member who can enter the information on a tablet," Smith says. "Customers would need to show that they have paid and signed all waivers before leaving the parking lot and entering the property."
Taking Waivers to the Next Level
There's no shortage of suppliers that offer great reservation and digital waiver products, and most adventure parks and challenge courses have availed themselves of these for years. (If you haven't, there's a handy sidebar on p. 46 that lists many of the suppliers that specialize in booking systems for recreation providers.)
Under these unprecedented circumstances, these same suppliers are taking contactless transactions to the next level by removing even more touchpoints.
"Guests are reminded before they arrive to fill out their waivers on their own device so they don't have to touch paper, pens, or a shared tablet," says Adam Thompson, head of business development for Singenuity. "If guests do not fill out a waiver before they arrive, they can scan a QR code and pull up the waiver on their personal mobile device."
While this technology was already in place, Singenuity now populates the QR code on its self-service kiosks, eliminating the need for customers to print the QR code or to have to use tablets.
InTouch Technology offers two primary channels for reserving, payment processing, and waiver signing: online or on site. After customers make a reservation, they're directed to an electronic waiver system in a subsequent email. If customers opt to use the electronic waiver system, they simply present the waiver on their mobile device when they arrive (the operator also has a copy in its files).
"If the customer chooses not to do any transactions online, it moves to a tablet device [on site]," says Casey Parliament, president of InTouch. "They can use their finger or a stylus at this point to complete the transaction."
At The Flybook, contactless waivers have long been in use. "Folks sign waivers ahead of their reservations, and that waiver is automatically associated with their reservation," says The Flybook's Megan Langer. "If for some reason they forgot, the operator can easily send them a text message with the waiver link, which they can sign from their phone."
Cash and Cards Are Dirty Money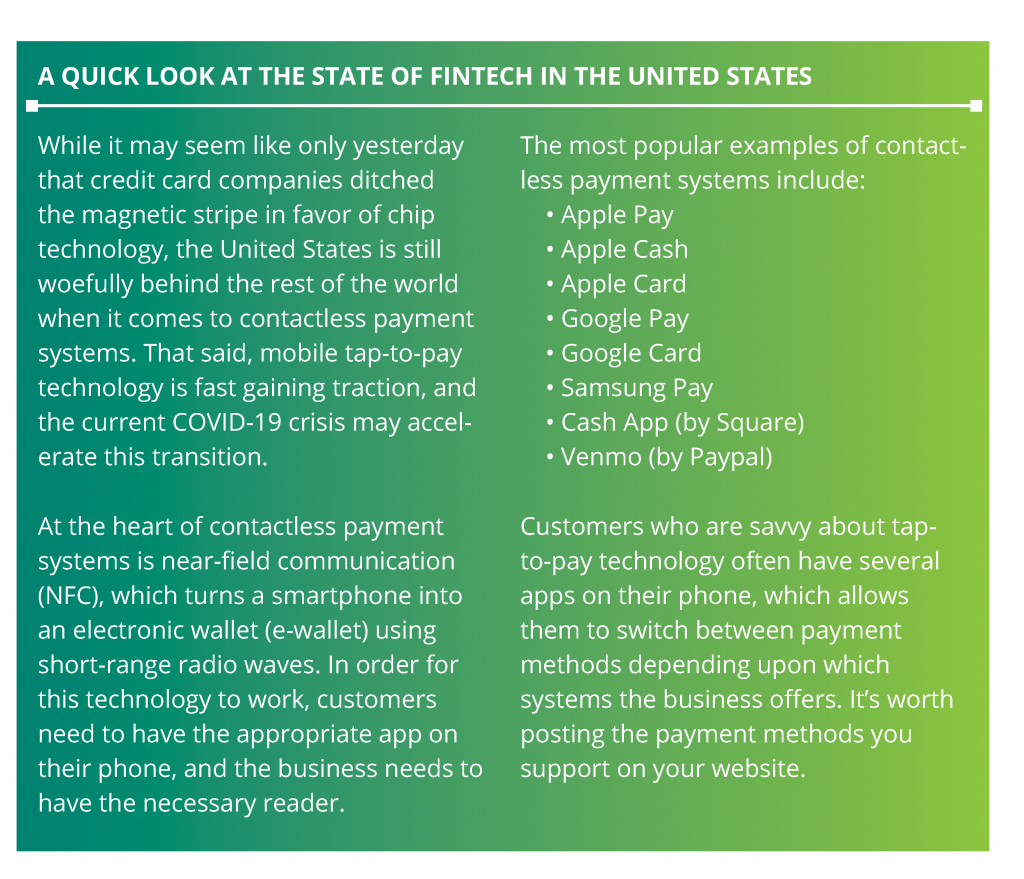 With waivers filled out, the next step in contactless transactions is doing away with cash or credit card payments on site. Since most customers have paid in advance for their visit, the transactions in question are those upselling opportunities, such as merchandise and photos.
Many of the suppliers that we spoke to say that EMV (chip technology developed by Europay, Mastercard, and Visa) terminals and token-based systems are going to completely eliminate the need for any contact while paying. EMV chip cards allow tap-to-pay transactions that don't require pin numbers or signatures.
Many of the suppliers we spoke to offer token-based systems that store a customer's credit card information, a token of which can be downloaded onto a wristband, phone, or RFID card to be used around the park. 
"You can now associate a credit card to a client record, and then associate that client record to the wristband QR code," says Langer. "To charge the wristband, an app or handheld scanner is used to process the purchase at the point of the upsell—at the giant swing or snack bar, for example."
Singenuity offers the same capabilities, which can be used around the park, including the purchase of photos. "Guests can scan a QR code that allows them to view or purchase their photos using their personal mobile device," says Thompson. "And we're adding the QR code to our self-service kiosk app so the client doesn't need to print the code out."
Contact Tracing and Capacity Control 
Going beyond contactless transactions, InTouch is working on integrating contact tracing and capacity control to meet the new realities imposed by COVID-19.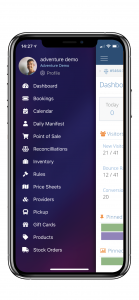 According to InTouch's Parliament, the goals of these applications are to:
    • Provide a simple, but reliable, solution to support contact tracing.
    • Record when guests and/or staff enter and exit a defined zone.
    • Ensure that guest/staff have provided necessary contact details before accessing a zone.
    • Provide accurate reporting for contact tracing.
    • Provide an accurate count of guests in a given zone to restrict access, if necessary.
To accomplish these objectives, these applications rely on a combination of fixed, portable, and mobile readers to collect the information.
As we aim to provide personalized recreational opportunities while maintaining our distance, it's good to know that technology can help us bridge the gap.