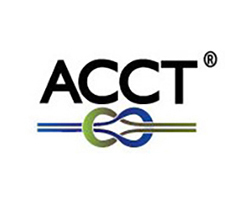 The 30th Annual International ACCT Conference & Exposition, Feb. 5-8 in Raleigh, N.C., offers up cutting-edge knowledge and information as well as advanced training opportunities. More than 1,000 operators, owners, builders, practitioners, facilitators and other industry professionals are expected to attend.
The opening ceremony includes four quick-hitting "tech talks" to set the tone for the conference. More than 115 seminars and workshops Feb. 7-8 cover a broad range of issues and expertise for educational, experiential, recreational, and camp programs. Seven full-day pre-conference sessions Feb. 6 dive deep into tree health, ASTM and ACCT standards, and more. Five training and inspector/certification courses Feb. 5 focus on these key services.

The exhibition hall houses 75 exhibitors who will showcase their latest product and service offerings. There's no better place to explore the scope of the industry's latest equipment and service innovations and developments. For information, head to acctconference.com.