The Association for Challenge Course Technology (ACCT) has promoted events director Melissa Webb to temporary director of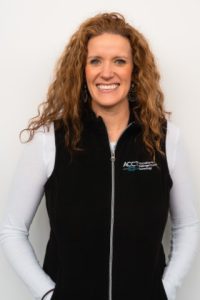 operations, effective immediately. Webb will assume responsibility for the day-to-day operation and management of the business of the ACCT, including but not limited to the management of finances, supervision of staff, and oversight of events and programs. Board chair Korey Hampton will remain the acting executive director of the ACCT until a permanent hire is made.
"While the ACCT continues to seek the right person to become our new executive, we are confident that Melissa's extensive experience at ACCT will help to assure stability during the transition period," said Hampton. "Melissa has consistently proven her dedication to our association and her commitment to the growth and betterment of our industry."

Webb has a background in facilitation and was a volunteer for the ACCT before joining its staff in 2013. She has served in a variety of leadership roles at the association, first as special events and membership coordinator, then events manager, and later events director. As events director, Webb has been responsible for orchestrating the association's annual tent pole event, the International ACCT Conference and Expo. 
Appointing Webb as temporary director of operations will allow the board to turn its attention more fully to the search for a new executive. "Putting Melissa into this role means our board can now focus on the bigger picture of finding someone who is right for the executive role," said Hampton.
The board aims to have a new executive in place by Nov. 1, 2023.
"The association is in a good place in the meantime," said Hampton. "There have been times where we had to rush into next steps. I'm grateful that this is not one of them. We are in good shape financially. We have a strong, active board and experienced staff. So, as a board, we feel we don't need to be reactive in this situation. This is an opportunity for reflection and growth."
As such, the board has created a hiring task force to reexamine the association's staffing model and the role and responsibilities of the executive. "We want to take our time to figure out what we want and what is best for our staff and organization," said Hampton.