The theme "Summer Ops 2.0" prevailed at SAM's ninth annual Summer Ops Camp Sept. 4-6 at Aspen Snowmass, Colo. More than 150 resort professionals and industry suppliers from around the world came ready to listen, learn, and experience summer programming. With a focus on business and equipment trends, safety, planning, as well as on-brand approaches to design and operations, attendees enjoyed a program of sessions and activities developed to spark fresh ideas and mature approaches to summer business.
Aspen Snowmass proved to be an appropriate venue to showcase "Summer Ops 2.0" with its new Lost Forest complex of attractions and activities. Lost Forest "has a very deliberate design philosophy," according to Peter Santini, director of business development for Aspen Skiing Company. The various special considerations for the project demanded significant amounts of careful planning and patience—a lesson reinforced at many of the sessions.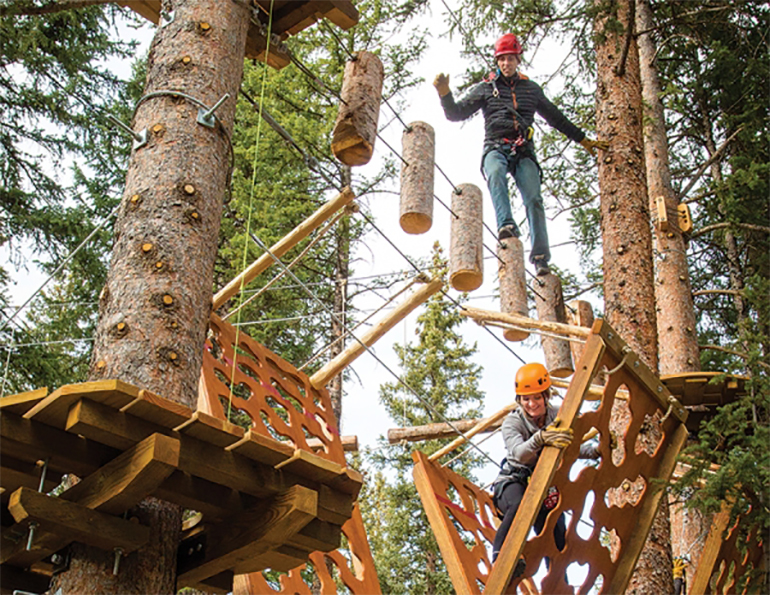 Read Moira McCarthy's article about Lost Forest from the May 2018 issue of SAM.
Sessions began Tuesday afternoon after several campers enjoyed the Canopy Run zip line tour at Snowmass. Michel Goulet of Petzl shared insight into rope access standards and industry regulation. Tom Foley of Inntopia followed with a fascinating look at how summer lodging occupancy and revenue have been trending up, leading into a discussion on the opportunities and hurdles to growing the summer market and extending the summer season. Rounding out the afternoon, a group from the U.S. Forest Service, moderated by Travis Beck of SE Group, shared advice on planning, permitting, and patience, citing the Lost Forest project and early coordination between the resort and USFS.
Tuesday evening, campers experienced Lost Forest themselves, riding the mountain coaster, playing disc golf, conquering the climbing wall, and enjoying cocktails and dinner at Elk Camp. Down at the Snowmass base, it was Summer Ops "after dark" featuring Galactic Tubing from mSnow—and plenty of hoots and hollers.
Campers awoke fresh and ready on Wednesday for what might be considered the keynote of the camp, "Summer Ops 2.0" with Claire Humber and Jason Hoover from SE Group and Maura "Mo" Trumble of CCY Architects. The group explored the evolution of summer operations into a more comprehensive and curated mountain experience that expands demographic reach, lengthens visit times, encourages repeat visitation, and increases spend.
That segued into a session about unique and on-brand activities, from jaw dropping via ferratas at Jackson Hole and Mammoth, creative kids activities from Treetop Quest, and Killington's extensive mix of adventure attractions including the Wrecktangle, a clever adaptation of the ninja theme.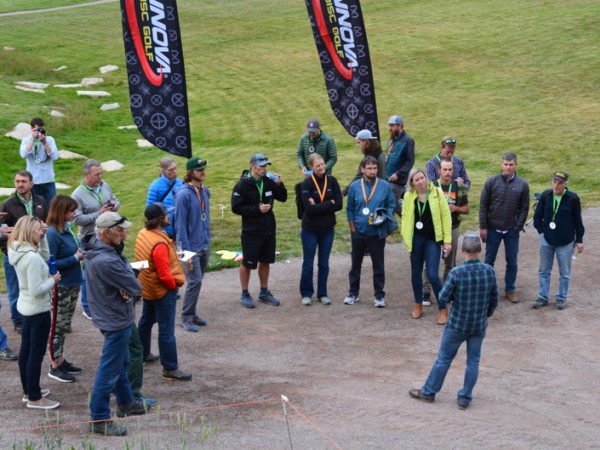 Then it was time for campers to participate in a session and collaborate on ways to avoid common claims in the "Risky Business" session led by Tim Yates and Mistica Walker of Safehold Special Risk, Jordan Lipp of Childs McCune Attorneys, and Dave Clark of Aspen Skiing Company.
Afterward, campers put themselves into their customers' shoes with on-mountain demos and workshops focused on mountain-bike parks and programming, aerial adventure design, safety and training, the e-bike revolution, adding water elements, kids programming, and more.
Wednesday night was an escape to enjoy Aspen's natural wonders. The SkiCo team welcomed campers to the mountaintop Aspen Club and Sundeck for sunset cocktails and a dinner presentation by Aspen Skiing Company CEO Mike Kaplan. Kaplan reiterated the importance of planning and patience when developing a successful summer operation, and took questions from the crowd.
The final day of camp highlighted the Aspen region's collaborative strengths with a marketing session featuring Christian Knapp and Kristi "K2" Kavanaugh of Aspen Snowmass and Snowmass Tourism's Rose Abello. The panel discussed their "it takes a village" approach to marketing Snowmass as a summer destination.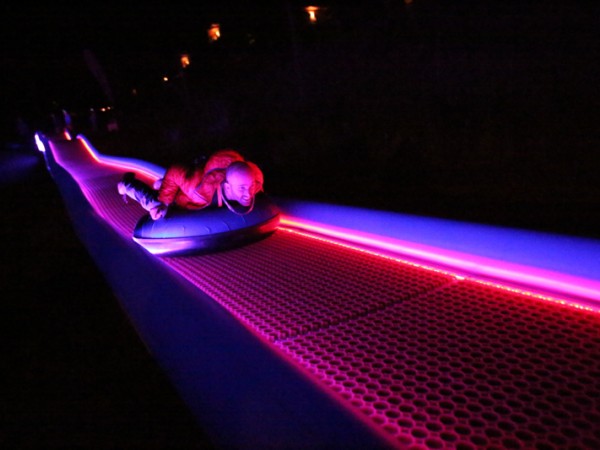 Santini extrapolated on Lost Forest planning and shared key lessons during "Oh, What I Wish I Had Known," a panel session, alongside Jamie Barrow of Vail Resorts and Nancy Heard of Glenwood Caverns Adventure Park. The panel of veteran summer operators outlined the often-overlooked aspects of summer operations—building staff culture, designing operating procedures, conducting inspections, guide training, keeping up with standards and technology, risk management, and customer education.
And finally, the program wrapped up with breakout PODS, small groups led by experts in a variety of subjects.
While collaboration, planning, and patience were running themes for the "Summer Ops 2.0" conversation, networking and sharing ideas is a running theme for SAM's camps. Vendor breakfasts, destination dinners, break-out sessions, and shared moments once again proved to be of immeasurable value in connecting operators with experienced pros, vendors, and colleagues from around the country.