Suppliers and equipment manufacturers are putting out guidance on care and cleaning during the COVID-19 pandemic. This page will be updated as more resources become available.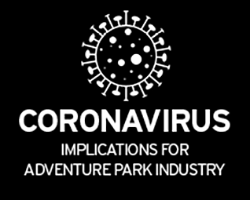 Are you a supplier with a resource? Email [email protected] to have your resource added here.

Clic-It: Questions to be directed to Synergo.
"In order to limit the spread of the COVID-19 virus and to comply with sanitary measures, we recommend the use of hydroalcoholic solution to clean the connectors (plastic handles and aluminium(sp) housing). Protect your hands with disposable gloves and apply the product with a cloth. This procedure is safe for your lanyards."
Edelrid: Cleanser and disinfectant recommendations.
Edelrid PPE Limits and Tolerance Guidance.
Eldorado Climbing Walls: Guidelines for cleaning and disinfecting climbing walls, holds, flooring, ropes, and TRUBLUE Auto-Belays.
Head Rush Technologies: Protecting and disinfecting devices.
ISC: Cleaning Hardware.
Metolius Climbing: Cleaning and disinfection of climbing equipment.
Perfect Descent: Cleaning and disinfection guidance.
Petzl: Cleaning and disinfection recommendations.
Robertson Harness: Cleaning and care guidelines.
Singing Rock: Disinfection guidelines.
Sterline Rope: Cleaning and disinfection guidelines for climbing gear.
Teufelberger: Rope disinfection recommendations.
Other resources:
*Note: Additional resources are available on the Huddle page.
Association Resources:
American Camp Association
Association for Challenge Course Technology
IAAPA
Italian Park Association Guidelines
The Alliance Collaborative
Supplier Resources:
Challenge Design Innovations
Challenge Towers
EBL
High Peaks Group
Vertex Training
Vertical Life
Government Resources: